Stop. Go look at this now.
Maslow's Hierarchy & Proposals
I love it: Work your way up the hierarchy, and allocate time accordingly.
Here's another way to think about it.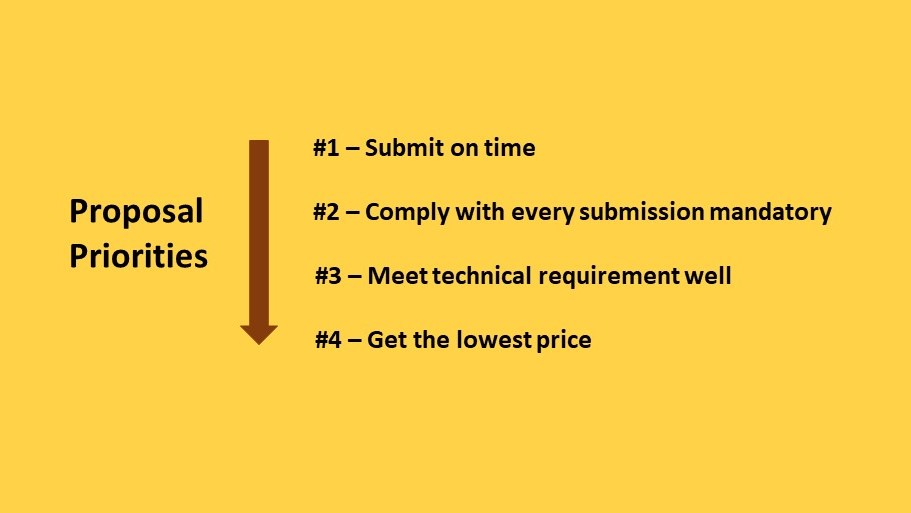 I expect there are other ways. Mostly what matters is to think: To be intentional, as some would say, about where the team spends its time, and what they focus on, rather than just running around madly.
Part of thinking is understanding why our processes are as they are, so we know when to change them. For that, check out these related posts:
The Most Important Thing in RFP Responses
The Second-most Important Thing in RFP Responses
The Third-most Important Thing in RFP Responses